Online Travel Agent Training Program
Introducing Penn Foster Travel Agent Course
Ashworth College is no longer accepting new enrollments into our Travel Agent Career Diploma program. If you're considering a new career in the travel industry our partner school, Penn Foster, offers an online Travel and Tourism Specialist Career Diploma designed to help you learn how to become a successful travel agent on your schedule, from home.
Online booking may have opened a dream world of opportunities for travelers, but it can be a nightmare to navigate. With training, you can become a travel agent who sorts it all out and makes travel plans cost effective and exciting for your clients.
In our online Travel Agent Training program, software simulations and online lessons help you explore your skills as a travel organizer for leisure and business clients. Schedule your next career move as you complete the course in as few as four months. Earn your diploma and you will be prepped for your certification exam and ready to take on the world.
Learn more about curriculum, tuition, and enrollment requirements
Learn about:
Our affordable tuition payment plan options.

How online education works.

How a degree in

API Program Name

can help you reach your goals.
Professional certification
Our Travel Agent certification training includes the cost of The Travel Institute Travel Agent Proficiency (TAP) Test*. The proficiency test demonstrates your mastery of travel industry basics like selling skills, basic geography, and the items/products sold by travel counselors.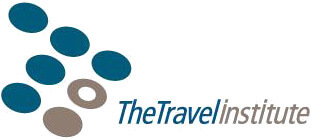 What you get
The Travel Institute Travel Agent Proficiency (TAP) test (a $90 value)

Software: online reservation software simulations

Student Portal dashboard for instant access to lessons and support

Learning Resource Center online libraries and labs

ProQuest® digital access to thousands of sources for research

An active online community of fellow students, staff, and grads
Job opportunities
According to the U.S. Department of Labor, 81,700 people were employed as travel agents in 2016. While Internet bookings have reduced demand for travel agents, job prospects are best for specialists in specific destinations or types of travelers**.
Software simulations fast-track your work experience.
Quality career training that doesn't break the bank.
You don't need to take a break from your job to pursue your diploma and a better future.
Frequently asked questions
You may be taking your first steps into higher education. Or you may be considering online study for the first time. Whatever your situation, we're here to guide you through the process and answer any questions you have.
Related programs
Enroll in our Travel Agent training, or explore our range of affordable, flexible, and accredited career programs that can help you develop your own unique business in a worthwhile field.
State requirements
A career in this field may require you to meet certain licensing, training, and other requirements that can vary by vocation and state. You should check with your state, local government, and/or licensing board to find out which requirements may be applicable in your state. Click here for contact information on state licensing/regulatory boards and certain professional licensing information.