Online college for military spouses and veterans
Military spouses, veterans, and their dependents have trusted Ashworth College for education since 1987. No matter your role (or former role) in the U.S. Armed Forces, our Military Services Advisors are ready to work with you one-on-one so you can maximize your benefits and navigate our admissions process as efficiently as possible. Whether you're considering an online career diploma or a degree, we're here to help you get from base to a rewarding career.
We have special offers for active duty military, veterans and their dependents for many Ashworth College programs. Please contact our Military Services Advisors who are available by phone Monday – Friday 8:30 am to 5:00 pm Eastern at 1-877-758-7630 and via email at This email address is being protected from spambots. You need JavaScript enabled to view it. for details and eligibility.
Academics
Ashworth College flexible online programs are ideal if you're a military spouse living outside of U.S. or if you're a veteran wanting to pursue your education on a busy schedule that includes a full-time job and a family.
Career training and degree programs are available 24/7 from the comfort of your personal computer. Study from anywhere at anytime!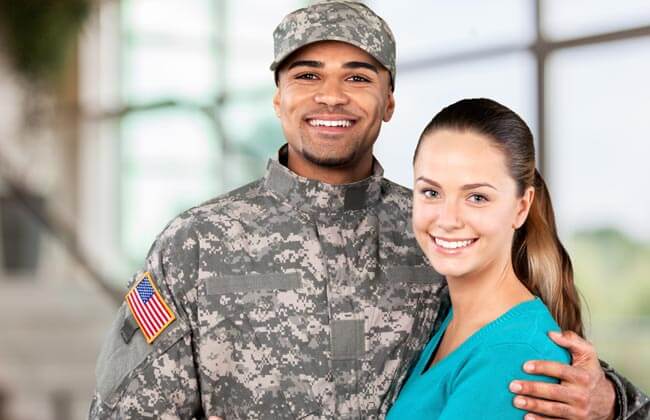 Military spouses
Military spouses can apply up to $4,000 in MyCAA benefits to programs at Ashworth College. Your eligibility and benefits amounts must be determined by the Department of Defense prior to your enrollment.1
LEARN MORE