FEATURED OFFER:
Save up to $

1000

* - EXPIRES 12/12/23
Online Affordable Associate Degree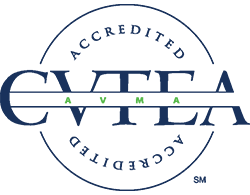 One of the best value Veterinary Technician programs of its kind:
Monthly payments as low as $ per month
$ per credit hour
270 hours of clinical training
Qualify for 4th semester at no cost
The Ashworth Promise
The benefits of online learning can be life-changing and should be accessible to all. That's why our affordable programs are designed for people like you.
Affordable – We offer one of the most affordable Vet Tech degree programs in the US. No federal tuition loans needed. Choose a monthly payment plan.
Flexible – All of our courses are self-paced and online, so you can fit your studies around your busy schedule.
Accredited – AVMA CVTEA and DEAC accredited Vet Tech program. Respected online college with 96% student satisfaction.
Ashworth's career-oriented Veterinary Technician courses help you get ahead. Request free information today or call us at 1-800-957-5412.