Home Staging course online
Is your home decor the envy of the neighborhood? Do you have an eye for just the right placement of a chair, a piece of art, or where a burst of color should go? Put your talents to work by becoming a professional home stager!
In our Home Staging course, you'll study online and learn to apply your love for decorating to the real estate market and help agents and homeowners alike maximize their home sales. Lessons on business development, client relations, and contracts hone your business savvy as you study design concepts and develop your creative skills. The program is designed for a student to complete the studies in as few as four months then sit for the certification exam, if desired.
Get full program information, tuition & student requirements
Learn how you can:
Easily afford this

API Program Name

program with 0% interest monthly payment options

Fit study around your life with our flexible online study model

Upgrade your career prospects and achieve your goals
Professional certification
When you enroll in the Home Staging Career Diploma, you'll have the opportunity to pre-register for the Certified Home Staging Professional (CHSP) Certification exam from the Designer Society of America (DSA).* Pre-registration costs only $495 (a discount of $1200) and includes a one-year membership in DSA when you pass the exam. Certification validates your skills and identifies you as credible and qualified. Professional membership broadens your business network and can help you with clients.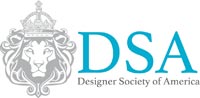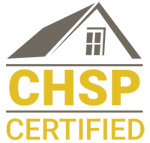 What you get
Eligibility to pre-register for the Certified Home Staging Professional (CHSP) Certification exam with the Designer Society of America (DSA) at a discount of $1200 which includes a one-year DSA membership upon certification

Binder™ mobile app for taking your learning materials on-the-go

Student Portal dashboard for instant access to lessons and support

Learning Resource Center online libraries and labs

ProQuest® digital access to thousands of sources for research

An active online community of fellow students, staff, and grads
Job opportunities
This is a unique and creative profession popular with entrepreneurs and independent contractors who earn their incomes from a variety of skills applications. A home stager may work at the request of a seller or a listing agent, decorate an entire home or a single room, give creative direction for existing furnishings, or rent all new furnishings and oversee a complete redecorating project. Consultation fees and project fees may be based on hourly rates, room rates, services provided, or commissions.
AFFORDABLE LEARNING
Quality career training that's affordable with flexible payment plans.
REAL-WORLD EXPERIENCE
Build a contact list of clients, vendors, and venues to help plan a range of different types of weddings.
FLEXIBLE STUDIES
You can study anytime, anywhere through our web portal and online classroom.
Frequently asked questions
You may be taking your first steps into higher education. Or you may be considering online study for the first time. Whatever your situation, we're here to guide you through the process and answer any questions you have.
What features should I look for in a home staging program?
Look for a program that has up-to-date lesson content that's focused on skills you need to work as a professional home stager. Ideally, you want to study in a Home Staging course that is certified by industry professionals. Our home staging course is approved by CHSP, and completion of the course qualifies you for the certification exam.
Related programs
Enroll in our home staging online course, or explore our range of affordable, flexible, and accredited career programs in related fields:
State requirements
A career in this field may require you to meet certain licensing, training, and other requirements that can vary by vocation and state. You should check with your state, local government, and/or licensing board to find out which requirements may be applicable in your state. Click here for contact information on state licensing/regulatory boards and certain professional licensing information.