Our affordable, accredited RN-to-BSN online degree
If you are a registered nurse with a degree from an associate or diploma program, our flexible RN-to-BSN online degree can help you move your career to the next level—without interrupting it.
Focusing on high-quality, evidence-based, patient-centered care in complex healthcare systems, our online nursing degree empowers you to gain the skills necessary for career advancement and healthcare leadership roles. It's also one of the most affordable online RN-to-BSN programs in the country, with tuition as low as $5,500*. For those who are eligible, the program is approved for VA educational benefits as well.
Get full program information, tuition & student requirements
Learn how you can:
Easily afford this

API Program Name

program with 0% interest monthly payment options

Fit study around your life with our flexible online study model

Upgrade your career prospects and achieve your goals
Accreditation
In addition to Ashworth College's accreditation by the Distance Education Accrediting Commission, the baccalaureate degree program in Nursing (RN-BSN) at Ashworth College is accredited by the Commission on Collegiate Nursing Education, 655 K Street, NW, Suite 750, Washington, DC 20001, 202-887-6791.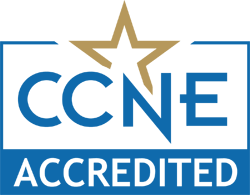 What you get
A career-oriented curriculum mapped to the Institute of Medicine (IOM), Quality and Safety Education for Nurses (QSEN) and the American Association of Colleges of Nursing (AACN) Baccalaureate Essentials

Personalized support from a team of experienced nurse practitioners, advisors, and instructors

Study at your own pace and plan classwork around your work shifts
Job opportunities
The demand for highly educated nurses is growing. According to the American Association of College of Nursing (AACN), close to 79% of nurse employers strongly prefer BSN graduates.**
BALANCE WORK
AND STUDIES
With 24/7 online access to courses, you can study on your terms and continue in your career.
GROW YOUR
SKILL SET
Build on your practical experience with critical thinking, quality improvement, safety and leadership skills.
UNLOCK NEW OPPORTUNITIES
A BSN is required for management-level nursing roles, such as head nurse or nursing director.
BALANCE WORK AND STUDIES
With 24/7 online access to courses, you can study on your terms and continue in your career.
GROW YOUR SKILL SET
Build on your practical experience with critical thinking, quality improvement, safety, and leadership skills.
UNLOCK NEW OPPORTUNITIES
A BSN is required for management-level nursing roles, such as head nurse or nursing director.
Previous
Next
Program faculty
Our faculty has extensive professional experience in their fields. They're here to help you learn, grow, and excel.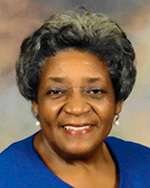 Dr. Elizabeth (Beth) Markham, Ph.D.
Director of Nursing Programs
Dr. Markham has dedicated her entire professional life to nursing and nurse education. She is committed to excellence in all aspects of nursing and is proud to watch her students contribute to the improvement of healthcare. She holds a Ph.D. in Adult and Higher Education, and was Senior System Dean for Nursing at Herzing University before joining Ashworth.
Marcella Atwater, Ph.D.
Marcella is a seasoned nurse educator and clinician with more than 35 years of experience. She has taught undergraduates, graduates, and a variety of traditional and non-traditional programs. Marcella earned her Ph.D. in Education from Capella University, and is certified as a clinical nurse specialist in Adult Psychiatric and Mental Health Nursing.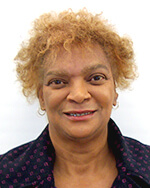 Dr. Cevette Hall
Cevette is a Board Certified Advanced Practice Nurse specializing in adult health. After 30 years of experience as a nurse practitioner, she has extensive expertise in healthcare management, disease prevention, and acute and primary care. Cevette holds a Doctor of Health Science from Nova Southeastern University and a Doctor of Nursing Practice from Union University.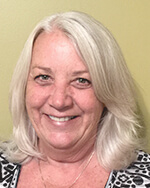 Dr. Joyce Hartis Johnston
As an accomplished leader in different hospital settings, Joyce has overseen patient care and facility operations—and understands the skills nurses need to provide excellent care and grow their careers. She holds a doctorate of nursing practice from Case Western University and also graduated from the Mid-Atlantic VA Health Care Network's Leadership Development Institute.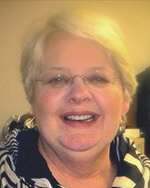 Sandra Kleiman
Sandra brings to Ashworth College the knowledge and experience of a practicing nurse and an educator with a passion for teaching. Her nursing background includes oncology, neonatal intensive care, emergency room case management, utilization review, denial and appeals management, correctional health, and nursing education.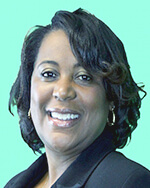 Cynthia Payne
Cynthia has been an active nurse and instructor for more than 25 years. In her nursing career, she gained expertise in acute care and in-patient to out-patient transitions. Using her practical experience gained in a variety of clinical and hospital settings—and thanks to a distinguished teaching career—Cynthia helps Ashworth College nursing students reach their full potential.
Previous
Next
Frequently asked questions
You may be taking your first steps into higher education. Or you may be considering online study for the first time. Whatever your situation, we're here to guide you through the process and answer any questions you have.
How will earning an RN to BSN online degree help me advance my career?
Increasing complexity in the delivery of healthcare has created greater demand for nurses with a higher level of professional knowledge. Graduating from our online BSN program will help you compete for the most desirable nursing roles. New York recently passed a law requiring all new nurses to obtain their BSN within 10 years. Your online nursing degree will be very worthwhile!
Are there any career services available to RN-BSN degree graduates?
After you graduate, you'll retain access to your account on the Ashworth EDGE. The online toolkit for job search preparation is integrated with your lessons so you can be fully prepared to make a good impression on potential employers. As an alum, you'll be able to brush up on your Ashworth EDGE and use your account as much as you like.
Related programs
In addition to our online RN-to-BSN program, we offer a range of flexible online healthcare programs to help you advance in a challenging and fast-growing field.
RN to BSN admission requirements
Nursing diploma or Associate Degree in Nursing from an institution recognized by the Department of Education. Official transcripts from each post-secondary institution attended with a cumulative GPA of 2.0 or greater. Active, unencumbered nursing license to practice as a Registered Nurse in the student's state of residence.
Degree completion requirements
The RN-BSN degree requires a minimum of 120 credits. In most cases, enrolled students receive 60 credits for a completed associate degree or diploma in nursing. Additionally, students can transfer in up to 30 credits of bachelor's level coursework and complete the remaining 30 credits with Ashworth to graduate with an RN to BSN degree.
State requirements
A career in this field may require you to meet certain licensing, training, and other requirements that can vary by vocation and state. You should check with your state, local government, and/or licensing board to find out which requirements may be applicable in your state. Click here for contact information on state licensing/regulatory boards and certain professional licensing information.