Finish your online HVAC Technician training in as little as 4 months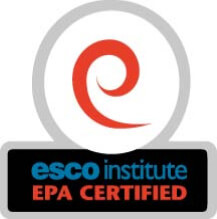 Everything you need to complete the course is included for one low price:

EPA Section 608 Certification exam included, which all HVAC Technicians must pass under Federal law (saving you $75).

One of the most affordable HVAC training programs of its kind – Start today for as low as $.
The Ashworth Promise
Ashworth College is built for the real world. The benefits of online learning can be life-changing—and should be accessible to all. That's why our affordable programs are designed for people like you.
Affordable - We offer some of the most affordable training courses in the US. No federal tuition loans needed. Choose a monthly payment plan (as low as $ per month) and start today for as low as $
Flexible – All of our courses are self-paced and online, so you can fit your studies around your busy schedule
Accredited – Accredited courses with 96% student satisfaction* – start today